iPhone 13 has a new way to seal the box, fraudsters are in a state of shock
Before the new iPhone 13 officially hit the shelves, box images of these iPhone models also began to spread on the Internet. These images mainly come from China, which is also the "cradle" for Apple's iPhone.
Through images on Chinese social networks, it can be seen that the box of the iPhone 13 has a design quite similar to the iPhone 12 with the image of the back of the iPhone as the main theme. The iPhone 13 Pro models will have a black box, while the two "popular" iPhone models, iPhone 13 and iPhone 13 mini, will have white tones. All the boxes of the iPhone 13 are very thin, because Apple removed the charger and headphones from the box like last year's iPhone 12.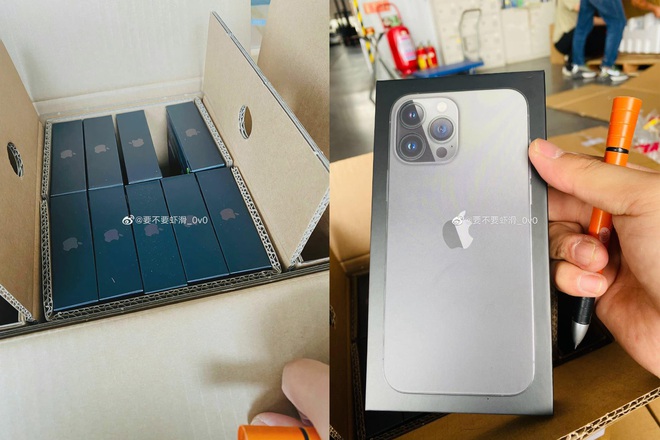 Box of iPhone 13 Pro Max
However, there is a new detail on the iPhone 13's box, which is the sealing seal. Previously, the box of all iPhone generations had a transparent plastic seal. However, in order to protect the environment, Apple has announced to remove this plastic seal from the iPhone 13's box. To replace it, Apple has switched to a type of paper seal that users will drag from left to right to "peel off". seal".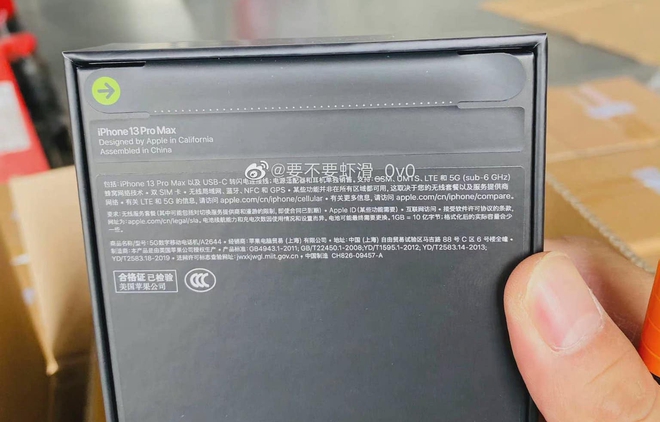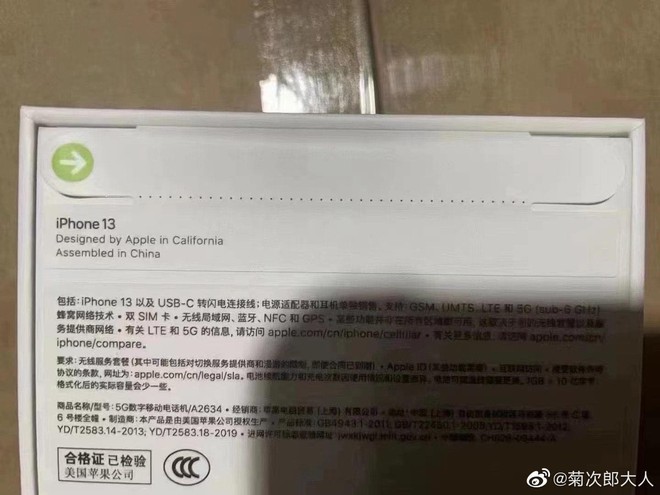 New Seal of the iPhone 13" box
In Vietnam, the situation of iPhones being faked by "dealers" is relatively common. There are many different reasons for this. Some iPhones are imported as "bare machines" (without boxes and accessories), and to sell for a better price, some merchants have added accessories and boxes, closed the seal and sold as new devices. "original seal". Some others are sealed to "boil" accessories, ie replace genuine accessories with low-quality cheap accessories.
However, there have also been recorded cases of closing the box seal to "exit", ie appropriating the iPhone and replacing it with another item of equivalent weight. Just last year, a person in Dong Thap had a delivery man swap the iPhone 12 Pro Max in the box with an ice cube.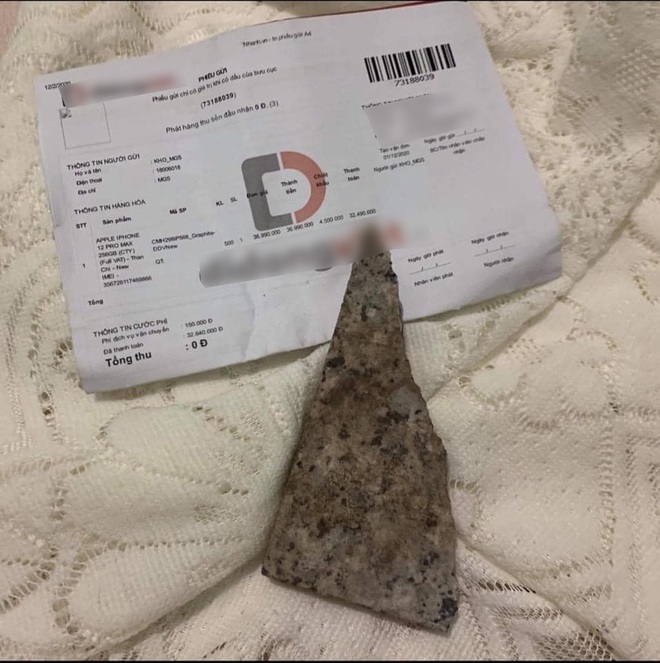 The case of iPhone being swapped and sealed happened last year
With the iPhone 13 having a new sealing method, "scammers" will have to find a way to deceive uninformed customers. However, because it is nothing more than a piece of paper, it is only a matter of time before the seal of the iPhone 13 is faked.
Rating: