Rumors of iPhone 13 with satellite communication feature appeared, space industry stocks soared
Although they have little to do with each other, but since information about the iPhone 13 will be equipped with satellite communication capabilities appeared, the shares of a number of companies in space and fuel-burning satellites. skyrocketed.
Previously, reports from analyst Ming-Chi Kuo as well as Bloomberg said that the upcoming iPhone 13 series may be equipped with a Qualcomm chip that supports communication through satellites. telecommunications satellite in low Earth orbit.
As always, Apple has yet to comment on these rumors, but investors quickly recognized the opportunity.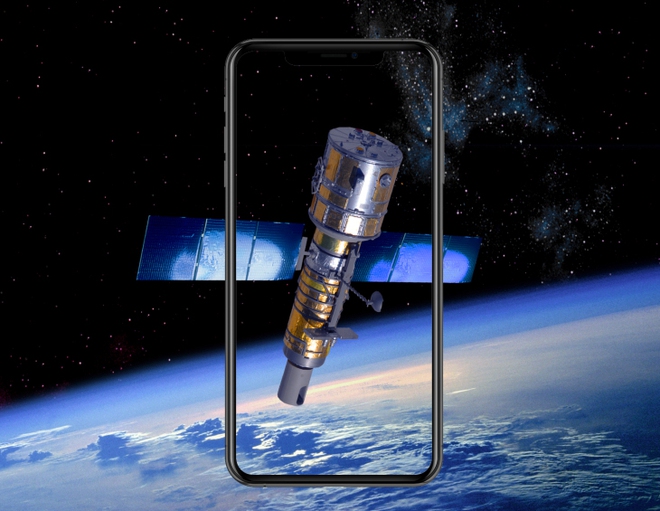 Shares of Globalstar, which is said to be likely to partner with Apple in the areas of technology and service coverage, rose 64% in early trading this week. Shares of another company in the field, Iridium Communications, also rose 15%. In total, these two companies have more than 100 satellites operating in low Earth orbit.
Shares of AST SpaceMobile, a company that mass-produces low-cost small satellites for building mobile telecommunications infrastructure, also rose 12%. While the shares of these companies rose to double digits, the general US stock indexes only rose slightly less than 1%.
"Providing satellite connectivity to smartphones is seen as a holy grail that no other company has been able to do." William Blair, analyst at Louie DiPalma said. Currently, satellite communications require large devices. For example, SpaceX's satellite internet service requires users to buy a relatively large satellite dish to access the internet.
Even so, this is not the end of the mobile telecommunications company. Bloomberg's report shows that, it seems that the main use of the satellite communication feature on the iPhone is for emergency situations, instead of allowing users to communicate without the need for base stations. mobile.
Therefore, shares of US telecommunications companies such as AT&T showed that it was not affected much by this information as it still increased slightly by 0.4% in the first trading day of this week of US stocks.
Rating: