How to check the "clean" level of a file before using it on a Windows computer
If your computer has anti-virus software installed, by default, it will automatically protect in real time, helping to prevent and delete files containing malicious code before the user can open it. However, these software do not always respond in a timely manner. In cases like these, it is the simplest and most effective way to protect yourself.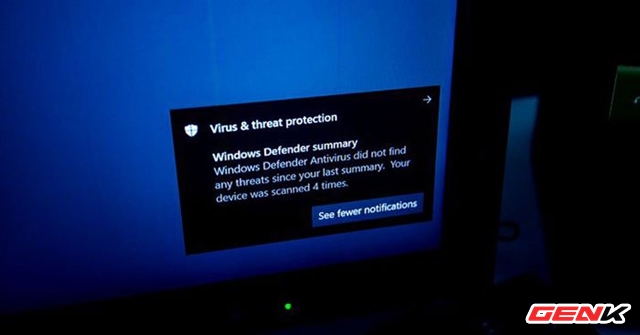 Make it a habit after downloading a file from the Internet or from an email, the first thing to do is to check the "clean" level of the file before using it, to avoid the computer being infected with viruses. , malicious code dangerous. So how to check the safety of files and know if the file you just downloaded from the Internet is safe or not?
If using Windows, take advantage of Microsoft Defender
In Windows 10, Microsoft has upgraded and perfected Microsoft Defender to a new level, capable of protecting users from virus and security problems. And you probably don't need to install additional security software.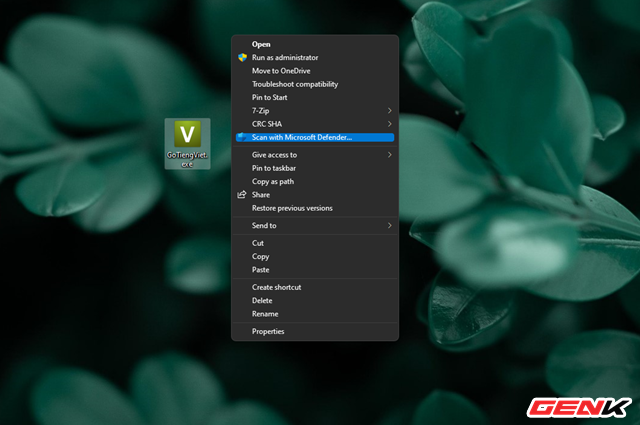 And Microsoft Defender also has the ability to check and "clean" the file before use by adding the right-click menu option "Scan with Microsoft Defender..." for users to use.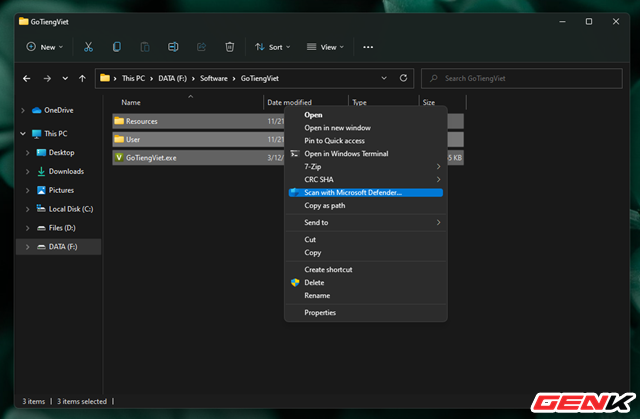 You can check each file or all by just selecting, then right-clicking and using the "Scan with Microsoft Defender..." option.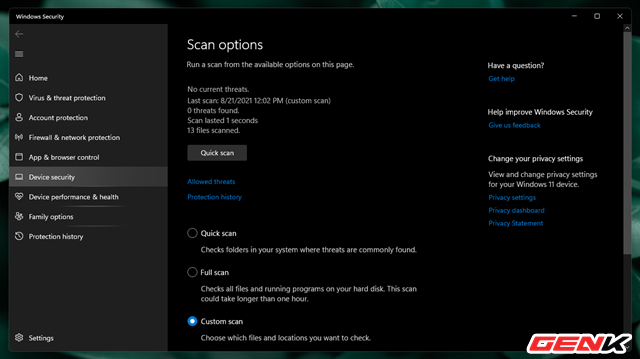 If viruses are found on these files, Microsoft Defender will automatically delete them to protect the system, helping users avoid the risk of infection with malicious code.
Use online check VirusTota l
In case if you are not satisfied with the results that Microsoft Defender brings, you can use VirusTotal to check the safety of files with up to 41 different security software.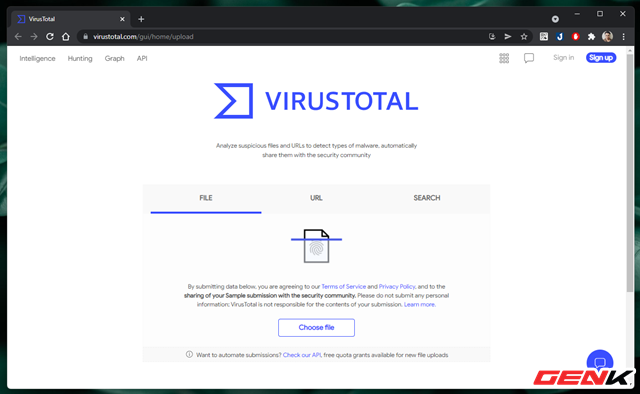 To use, go to the website "
virustotal.com
" and click "Choose file" to select the file to check. Once selected, the test will start automatically. And very quickly you will have immediate results.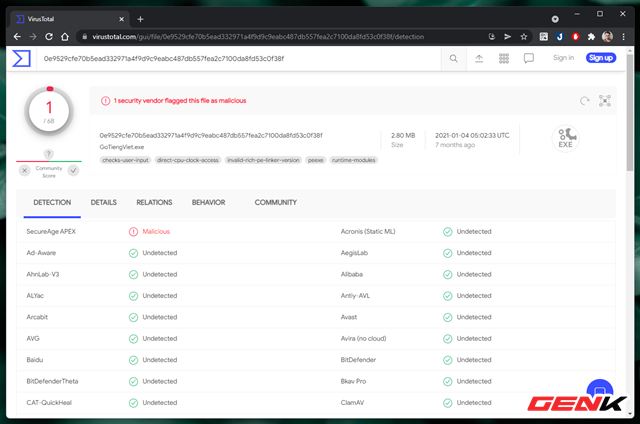 If red text appears, this file is not safe to use.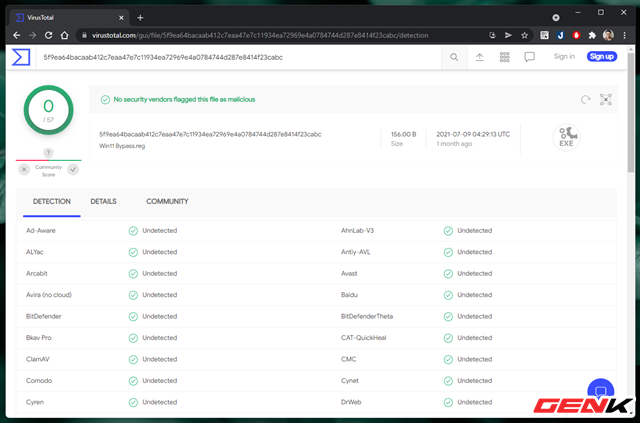 And if the text is blue, you are safe.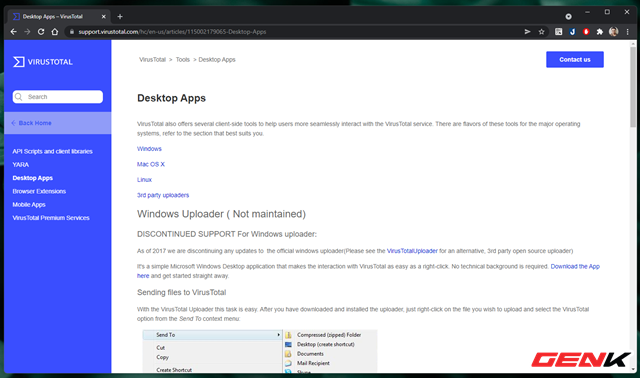 In case you want to use VirusTotal to quickly check files on your computer, instead of going through many steps as above, you can use free software called
VirusTotal Uploader
, released by VirusTotal itself. This software fully supports today's popular computer operating system versions.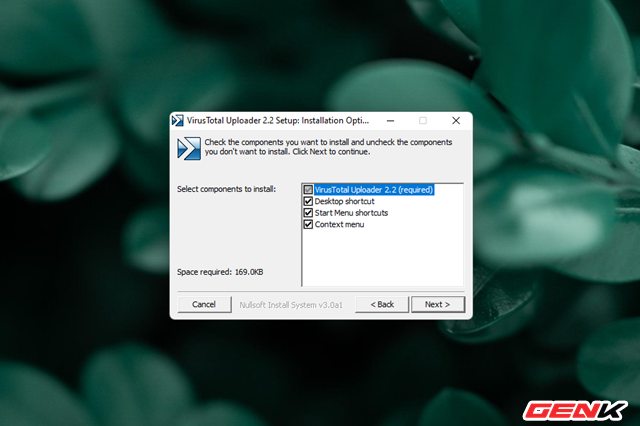 After downloading, install VirusTotal Uploader on your computer.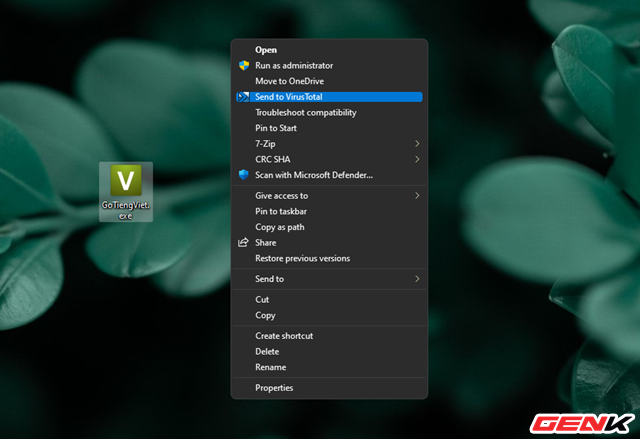 To check a file or folder, right click on it and select "Send to VirusTotal".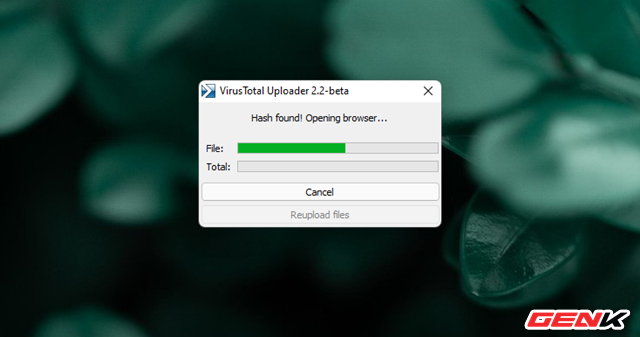 The file will be uploaded to VirusTotal's server immediately, then the service will check and display the results for you at the website that opens immediately.


In addition to the ability to check the safety of the file, the software also helps users check the processes running on Windows, whether any processes are created by malicious software or not.

Hopefully with the above simple tips, you will have one more simple but effective way to protect your computer's safety, avoid the infection of viruses and dangerous malicious codes from downloaded files. about.
Rating: