12 Software that you should install immediately after reinstalling Windows
Whether you just bought a new PC or reinstalled Windows, the first task you need to do right after installing the driver is to install the application software. While there are dozens of great software programs for Windows, knowing which ones are essential and must-haves makes the installation easier and quicker.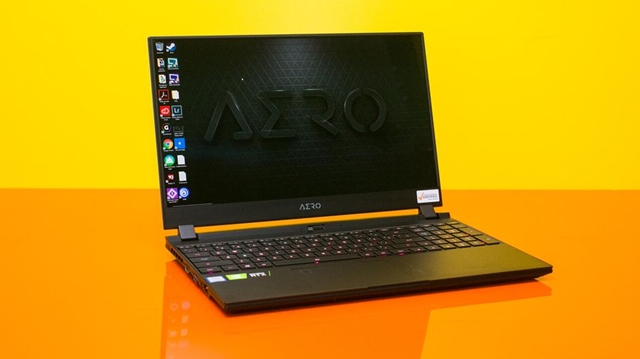 In no particular order, this article will take a look at 15 Windows essential apps and software that everyone should install right away, along with some other reasonable alternatives. As follows.
1. Web browser: Google Chrome
It's no surprise that Google Chrome is still the top browser choice of the majority of users today. It's super fast, includes little utilities like allowing you to instantly search for images on Google, and has an extensive library of extensions. Cross-platform Sync allows you to reopen browsing tabs on the desktop from your phone and vice versa, overall it's a great browser for all purposes.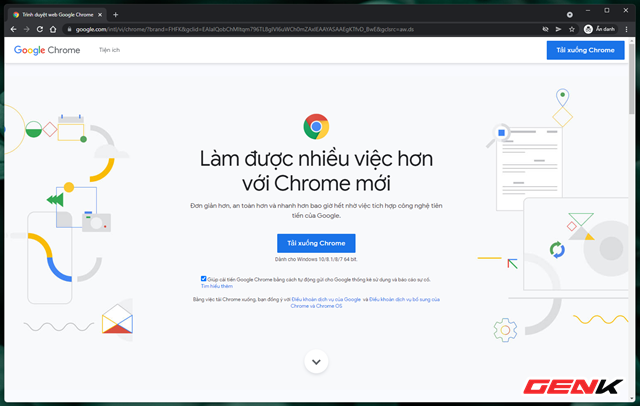 However, Chrome is not without problems, for example, Google's rampant tracking in Chrome and it eats up a lot of RAM. But the good news is that you still have plenty of other great browser options to choose from, like Firefox and Opera.
Even Microsoft Edge started using the Chromium platform, so give it a go if you prefer Microsoft's approach to Google's.
Recommendations:
Google Chrome
(free),
Firefox
(free) and
Opera
(free).
2. Cloud storage: Google Drive
If you only choose to install and use one cloud storage service, then Google Drive is the one you should install. It offers 15GB of free storage, shared with Google Photos and Gmail.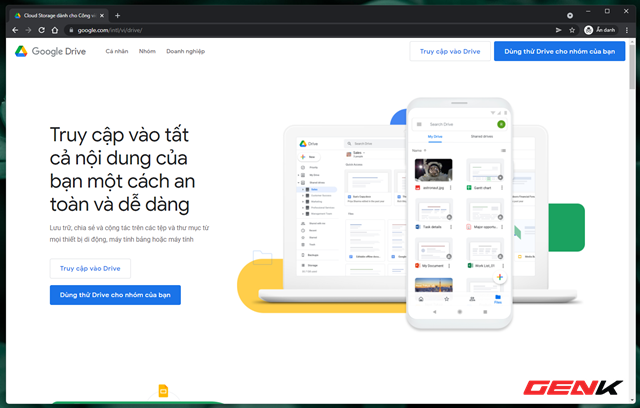 Google Drive offers app support for all major platforms, so you can take your files anywhere. In addition to synchronizing the files you place in a dedicated Google Drive folder, the desktop app also makes it easy to back up folders, files, and data from external devices.
Sharing files with others is also easy, and the service also works well with other Google apps. Whether you use it as part of your backup plan, as a "cloud flash" drive, or to set up folders to share with others, Google Drive is a pretty perfect choice.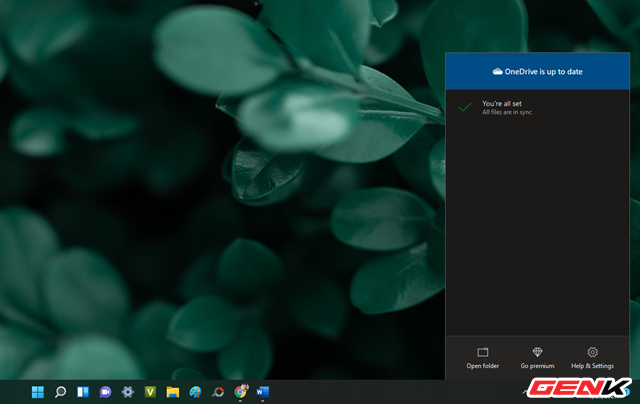 Combined with the built-in OneDrive in Windows 10 or another free cloud storage provider, you can get plenty of storage and properly separate your files according to your needs. service.
3. Listen to music online: Spotify
Today, music streaming services almost completely eliminate the need to buy each album physically or digitally. There are many music streaming services on the market, but I think the essential choice for Windows is Spotify.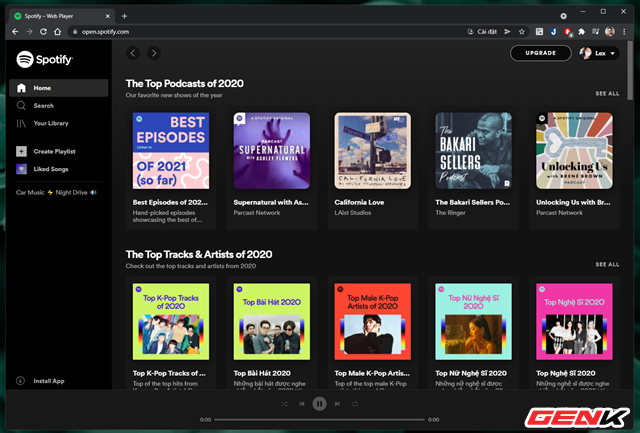 Its ad-free plan allows you to listen to as much music as you want, and if needed, you can buy several Spotify Premium packages to satisfy your passion. Spotify is also home to hundreds of podcasts, making everything you need conveniently available in one place.
Spotify also has a fairly dedicated Windows app, unlike some of its competitors. However, if you are already "invested" in another ecosystem, Apple Music or YouTube Music may be a better choice for you.
4. Office applications: LibreOffice
Like it or not, there comes a time when you will need a tool that allows you to work with documents, spreadsheets, and presentations. You may think that paying to own Microsoft Office is the only way to do this, you are most likely… wrong.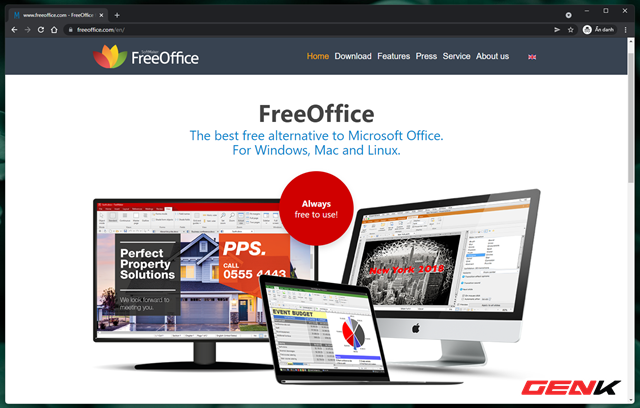 LibreOffice is a completely free and powerful office suite that includes alternatives to Microsoft Word, Excel, PowerPoint, Access, etc. Once you get used to a few minor aesthetic differences from MS Office then you will easily get your work done with LibreOffice.
If you have used OpenOffice before, the bad news is that it has been discontinued. And if you don't want to use LibreOffice, try FreeOffice. Alternatively, you can also use web apps like Word Online or Google Docs, but I recommend focusing on the full desktop downloads for more ease of use.
Download:
LibreOffice
(Free)
Download:
FreeOffice
(Free)
5. Photo editor: Paint.NET
Like it or not, Photoshop is still considered the "gold standard" in photo editing. However, if the photo editing needs just stop at "more" than Microsoft Paint and don't need a "massive" interface like Photoshop, then Paint.NET is a pretty great choice.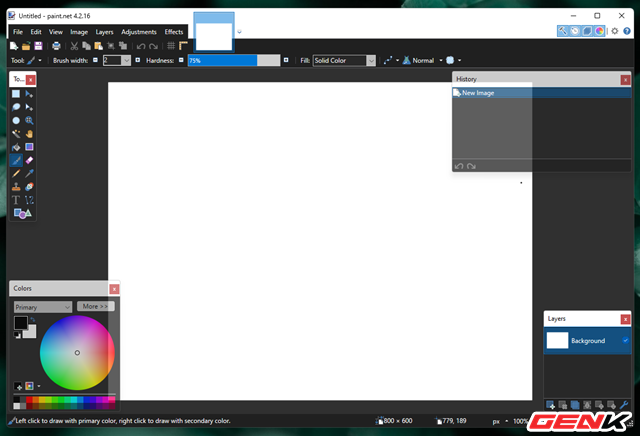 With Paint.NET, you can easily blur parts of an image, automatically scale photos to make them look better, and add text and shapes to your photos with just a few clicks. . Many plugins also allow you to extend its functions.
If you find
Paint.NET
too basic,
GIMP
is a more advanced solution, and it's also available for free.
6. Security: Malwarebytes Anti-Malware
As you know, Windows 10 already comes with Windows Defender, which is a good enough antivirus for most users. However, you should install a second security program to improve the security of your computer.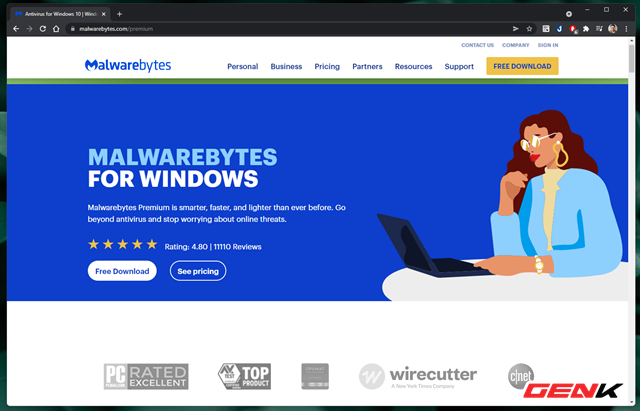 For this, no choice can beat
Malwarebytes
. Its free version allows you to scan your system for malware that your antivirus may not be able to detect. If you need a strong security solution that combines robustness, then upgrading to the Malwarebytes Premium plan is well worth it.
7. Media player: VLC
Thanks to the popularity of YouTube, you may not watch videos stored on your hard drive too often. However, people should still keep a video player in their computer for when you need to play multimedia files stored locally on the computer. Even if it's not one of those options you think you need to download and install right away on your new computer, it will still come in handy one day.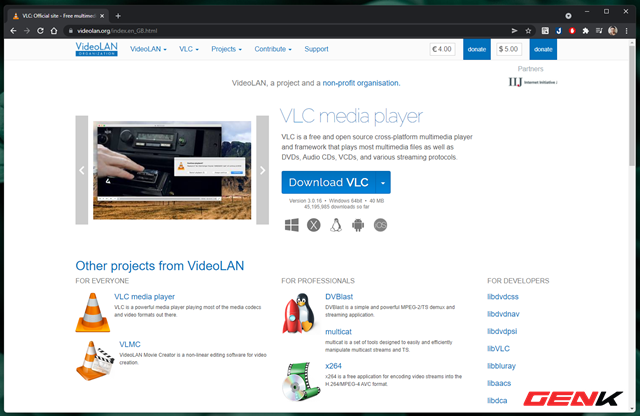 For this task, nothing beats
VLC MediaPlayer
. This software has a lot of features and is capable of playing almost every video and audio format you can imagine.
8. Packet Compressor and Decompressor: 7-Zip
Although Windows already has a built-in feature to compress and decompress files with the ZIP format, if this format doesn't meet your needs, you probably need a more powerful tool.
7-Zip
is considered the "gold standard" for file compression and decompression applications. It's small and installs in seconds, easy to use and doesn't get in the way when you're not using it. Plus, if you need advanced features, you'll still find them in 7-Zip.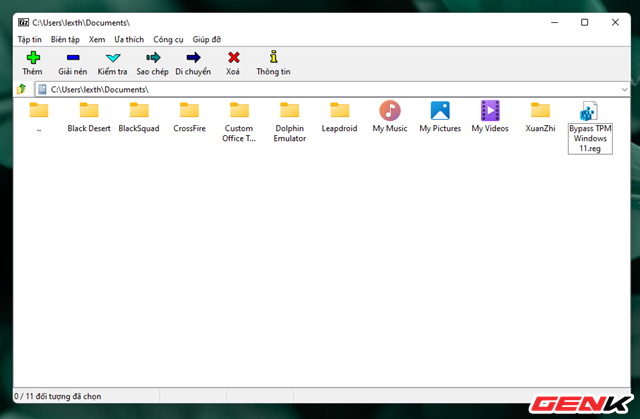 The only drawback of 7-Zip is its rather dated appearance. If you can't get past that, check out
PeaZip
, which is a similar tool with a much more appealing interface. Either way, you definitely don't need to pay for tools like WinRAR.
9. Chat App: Rambox
Chances are you'll use at least one messaging service to keep in touch with your friends. While there are so many options to choose from in terms of settings, there seems to be no way to choose the best messaging service, because it all depends on what you and your friends use. So why not put them all in one place?
Rambox
is my pick for the best messaging app on Windows. It allows you to add accounts from dozens of popular messaging services, including WhatsApp, Facebook Messenger, Skype, Telegram, GroupMe, Hangouts, Discord and many more.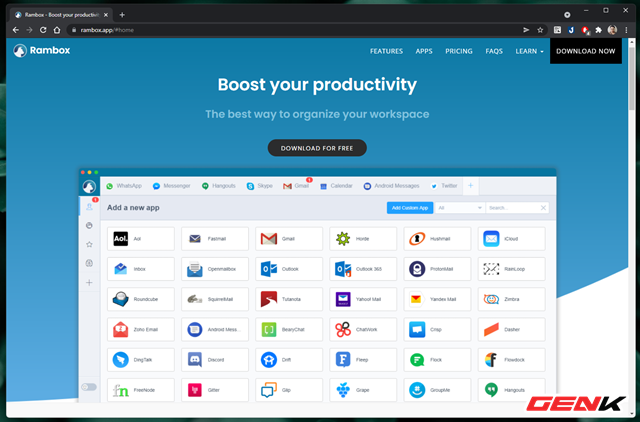 The app simply adds a new tab for every service you use, allowing you to update every group in one window. It includes some extra features that make it more useful than opening these apps in your browser, and you can easily switch between chats if you want.
While Rambox's free plan has some limitations, it generally offers more features for free than competitors like Franz.
10. Password Manager: Bitwarden
You can't be confident that you only need to use one password, considered "strong enough" to use for all your accounts on the internet. Plus, it's impossible to memorize them all. That's why you need a password manager. It is considered a safe "service safe" that helps manage your passwords well, and it is locked by a single account.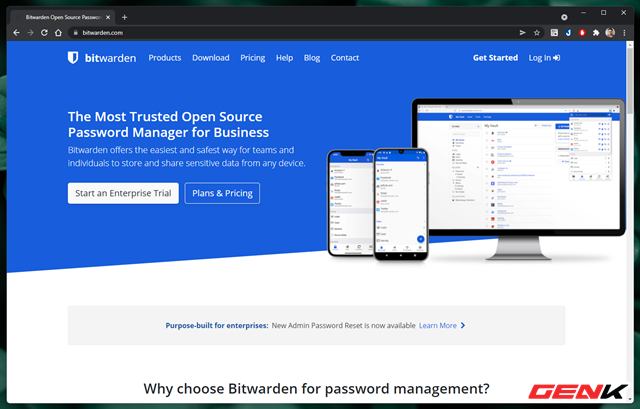 Bitwarden
is the best free password manager and one of the most important that you should download and install. In addition to the desktop app, Bitwarden also has a version of the Bitwarden extension available for the browser of your choice to easily autofill passwords.
11. Backup: Backblaze
Backing up your PC is essential, because in the event of a disaster, break-in or malware attack wipes out all the data files on your computer. At this point, you will find that backing up your data is an honorable act.
I quite like
Backblaze
, and recommend it as an essential backup service for Windows 10. For just a few dollars a month, it backs up everything on your PC, as well as any external drives. you connect, into the Backblaze cloud. You don't have to worry about choosing what gets backed up, and there's no limit to the size of your backup data.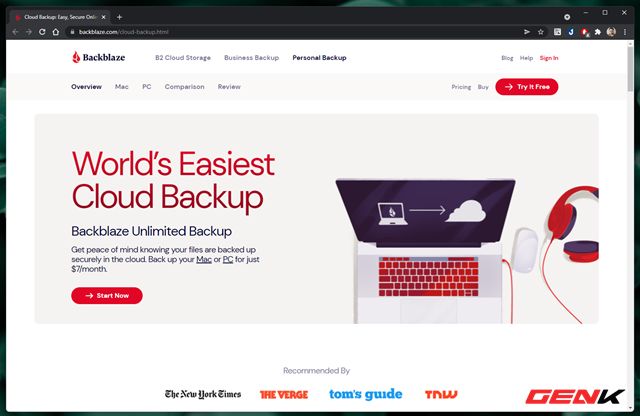 While it's the only app on this list that doesn't have a free option, backing up is well worth opening your wallet.
If you can't afford Backblaze, you can try
EaseUS Todo Backup Free
. This is an easy to use tool to create local backups of your files.
12. Managed Storage: TreeSize Free
Everyone knows the hassle of running out of storage space. That is why one of the other applications that you should install on Windows is the drive analyzer.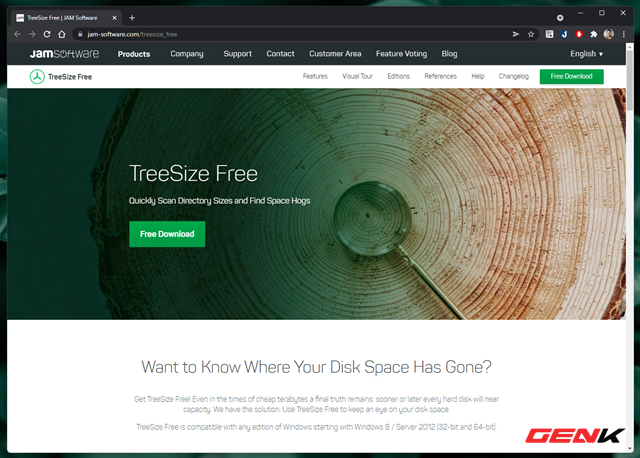 TreeSize Free
is a simple way to find out what is taking up a lot of space on your computer. Simply open it and tell it which drives to scan and it will sort all the folders on your PC based on their capacity. You can then view the largest files on your computer and take action to delete or move them accordingly.
Don't waste time trying to manually search folders and find large files, let this essential utility do it for you.
Summary
With that said, the above are mostly software applications considered essential for Windows 10 that everyone should install immediately, and they are mostly free. If you don't like one of the options above, you can find a suitable alternative without much difficulty. Most people use the above programs and appreciate them more than the default software installed on Windows 10.
Now that you know which software is essential for your PC, if there is an option you feel comfortable with, please let everyone know.
Rating: